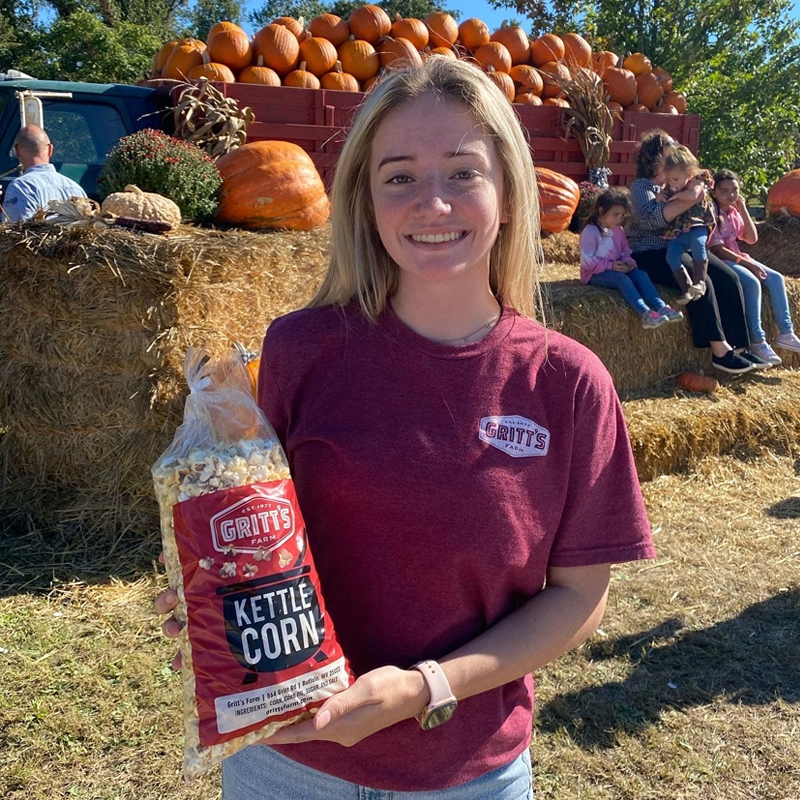 Gritt's Farm is more than a family business.
It's a family!
We offer equal opportunities to full-time, part-time, and seasonal employees from near and far. Join us in providing fresh food, beautiful plants, and memorable experiences for our community.
Seasonal & Part-Time Employment

We hire seasonal employees for our Spring, Summer and Fall seasons. Positions for Spring & Summer include Retail Team & General Labor. Positions for the fall Fun Farm season include admissions, cashiers, tour guides, concessions, playground monitors, general labor, and more. There's always more work to be done on the farm, and we're open to listen to your ideas to help us grow, too!

Full-Time Employment

We hire full-time employees for specific departments. Full-time positions are posted when available, but even if positions are not posted, we encourage you to contact us if you are interested in working at Gritt's Farm! Our team has an incredible synergy, where all ideas are welcome.